We wanted to let you know that the Bounce Back Loan Scheme (BBLS) has now been revealed.
The new scheme provides financial support to businesses across the UK that are losing revenue, and seeing their cashflow disrupted, as a result of the COVID-19 outbreak and that can benefit from £50,000 or less in finance.
BBLS is available through a range of British Business Bank accredited lenders and partners, which include: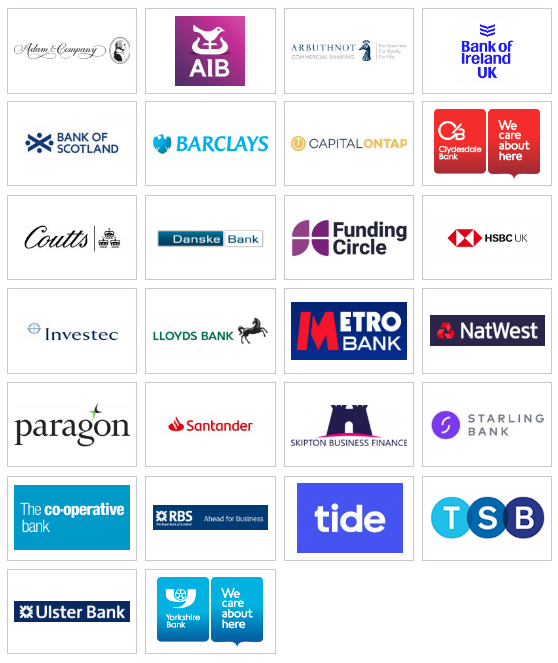 A lender can provide a six-year term loan from £2,000 up to 25% of a business' turnover. The maximum loan amount is £50,000.
The scheme gives the lender a full (100%) government-backed guarantee against the outstanding balance of the facility (both capital and interest).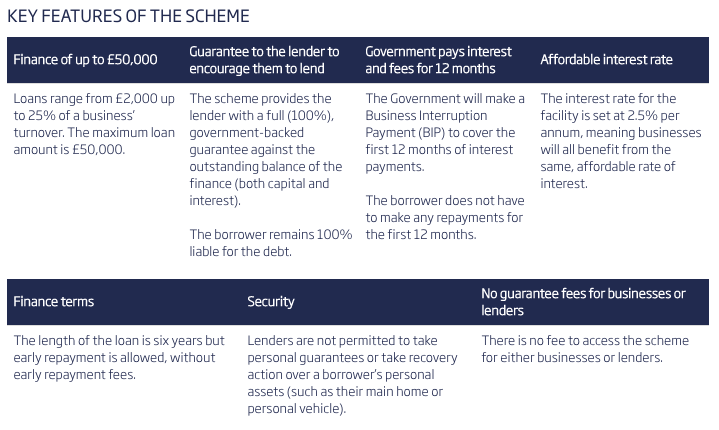 How to apply for BBLS?
At Coastal Tax, we're here to advise you every step of the way, and we can help you apply for your BBLS loan to help drive your business forwards through these difficult times.
Firstly find an accredited lender that you will see above our you can find out more information here.
In the first instance, you should approach your own provider. You may also consider approaching other lenders if you are unable to access the finance you require.
You will need to fill in a short application form online, which self-certifies that your business is eligible for a loan under BBLS.
If your business is eligible, it will be subject to appropriate customer fraud, Anti-Money Laundering (AML) and Know Your Customer (KYC) checks. Some state aid restrictions may apply to your application.
Note: There is high demand for finance through BBLS. Phone lines are likely to be busy and branches may not be able to handle enquiries in person.
The lender has the authority to decide whether to offer you finance.
Under the scheme, lenders are not permitted to:
take any form of personal guarantee
take recovery action over a borrower's personal assets (such as their main home or personal vehicle)
If one lender turns you down, you can still approach other lenders within the scheme.
BBLS is designed to be fast for lenders to process and quick and easy for businesses to access. To help achieve this, you will only be required to fill out a short application form online.
Your business must be able to self‑declare to the lender that it:
has been impacted by the coronavirus (COVID-19) pandemic
was not a business in difficulty at 31 December 2019 (if it was, you must confirm your business complies with additional state aid restrictions under de minimis state aid rules)
is engaged in trading or commercial activity in the UK and was established by 1 March 2020
is not using the Coronavirus Business Interruption Loan Scheme (CBILS), the Coronavirus Large Business Interruption Loan Scheme (CLBILS) or the Bank of England's Covid Corporate Financing Facility Scheme (CCFF), unless the Bounce Back Loan will refinance the whole of the CBILS, CLBILS or CCFF facility
is not in bankruptcy or liquidation at the time it submits its application for finance
derives more than 50% of its income from its trading activity (this requirement does not apply to charities or further-education colleges)
is not in a restricted sector (see below)
Note: The above is not an exhaustive list – see the Frequently asked questions for more information.
Bounce Back Loans are available to businesses in all sectors, except the following:
Credit institutions (falling within the remit of the Bank Recovery and Resolution Directive)
Insurance companies
Public-sector organisations
State-funded primary and secondary schools
View the BBLS FAQs for businesses
You can find details of other government measures to support public services, people and businesses through this disruption on the Government's Business Support website.
The British Business Bank and The Institute of Chartered Accountants in England and Wales (ICAEW) have created new content to help businesses that are facing financial and operational challenges as a result of the coronavirus outbreak.
You can view this regularly updated guidance at the Business Finance Guide website.
If you require any help or guidance about the Bounce Back Loan Scheme, do not hesitate to contact us here at Coastal Tax, as we would love to chat with you about you're BBLS, accountancy or tax requirements and how we can help.
(Source of information and images: https://www.british-business-bank.co.uk)